In July, I was able to attend and deliver a number of sessions at the Computer Science Teachers' Association (CSTA) conference in Omaha, Nebraska. I'd previously visited schools in California to see how they deliver Exploring Computer Science http://www.exploringcs.org/ so I was particularly interested to hear how other areas of the country implemented their CS curriculum. I found the conference to be accommodating to all and I was made to feel extremely welcome by everyone I met. In particular, I was conscious of the following, which may be beneficial for others attending or running similar conferences in the future:
Challenges when teaching CS – during a number of discussions, it became evident US based educators faced many of the same issues as those in the UK, such as engaging all learners, making lessons suitable for a range of abilities and having access to reliable technology. The difficulties faced by non-specialist teachers in elementary / middle school were also highlighted and this group appeared particularly receptive to some of the free resources available, including those from CAS https://www.computingatschool.org.uk/ and my micro:bit for primary schools site http://mb4ps.co.uk/
Twitter is great for connecting people – I knew a number of people attending via social media, but had never met them in real life and, being over 4,000 miles from home, it was good to be able to speak to some other people outside of the conference! The #CSTA2018 hashtag became invaluable for finding out about events going on during my time in Omaha and I was fortunate to attend a great free music concert with Bob Irving, plus meet lots of fellow primary (K-8) educators / teacher trainers on a #csk8 night out (thanks to Vicky Sedgwick) when we bonded over local drinks and board games!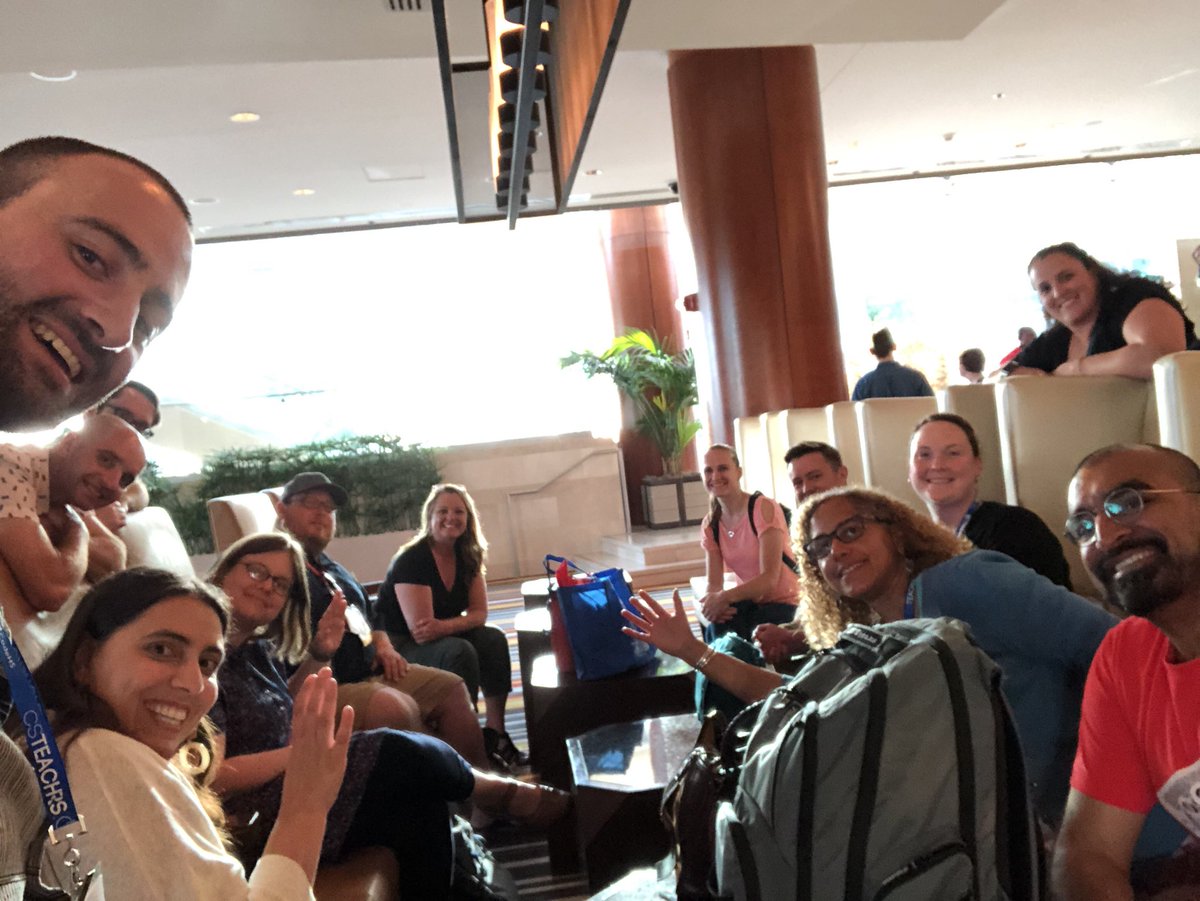 A conference runs on full stomachs – something I noticed at last year's Scratch conference in Bordeaux was how providing decent food in the middle of the day helps people meet each other and discuss what they've been learning. Whilst the American's stopped short at providing bottles of French red wine at lunchtime, the food was excellent and meant people were keen to sit down and eat with other attendees. There were even some breakfast sessions provided for those wanting to extend their conference experience and the Brits abroad of course had to sample the local burgers!
Make sessions active – I was really pleased with the feedback from the sessions I delivered and one thing that particularly stood out was how pleased delegates were with being active during the sessions. Even during the more "lecture style" sessions, I ensured those attending were able to access further resources and participate in discussions online, which appeared to be well received. For example, Padlet proved an effective way to sharing the experiences of teachers in the room. Slides from my micro:bit session can be found here http://bit.ly/csta18-handson with my "Four years on, what have we learnt from teaching Computing in English schools?" presentation here http://bit.ly/csta18-4years Other resources linked to the sessions are at https://computingchampions.co.uk/csta18/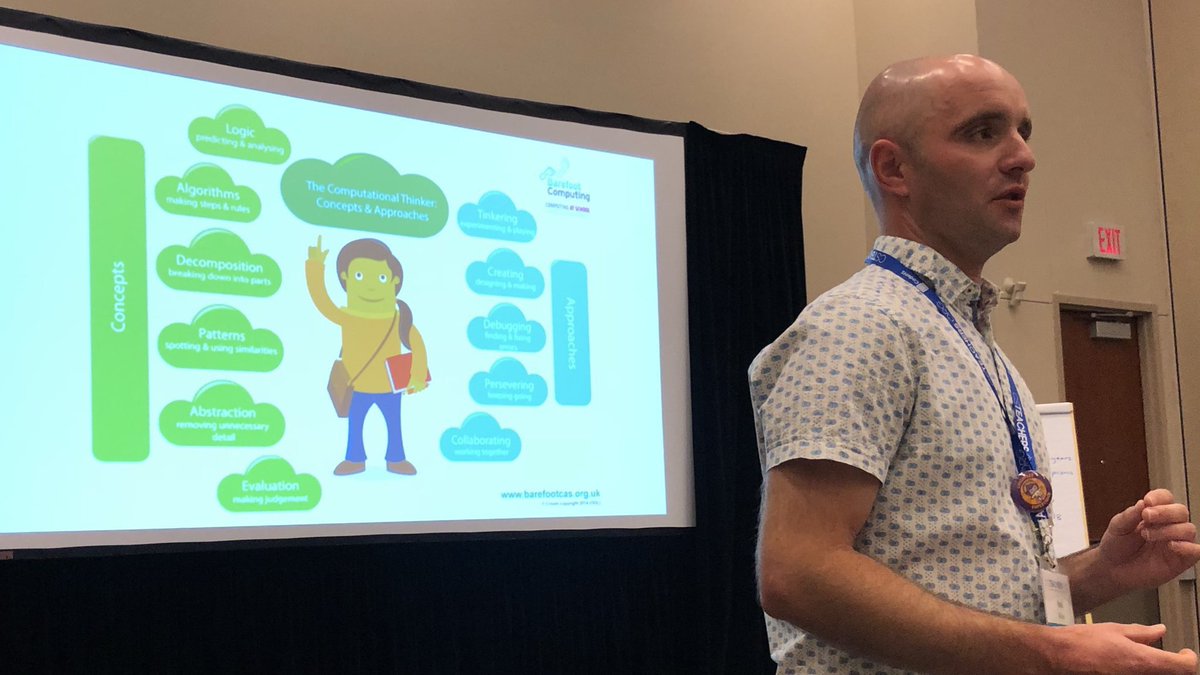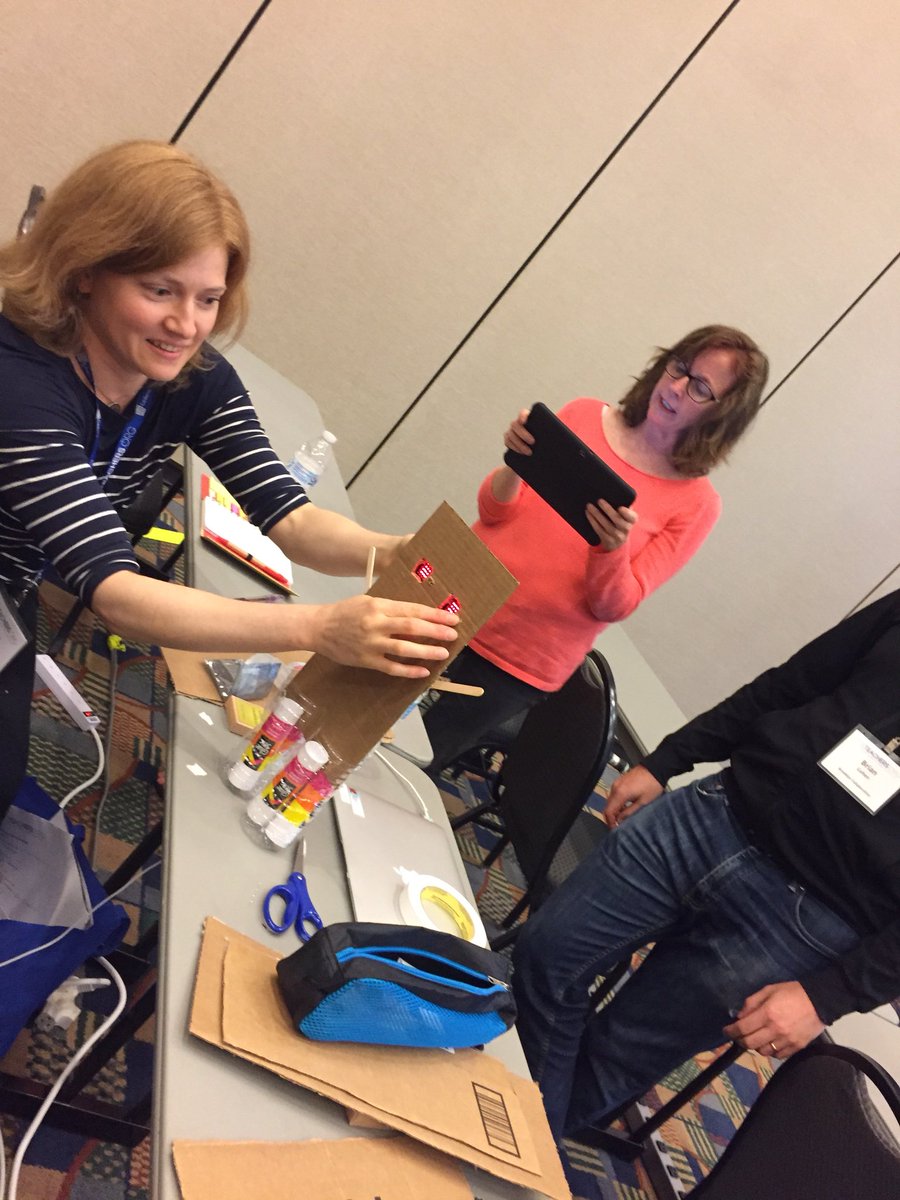 Sessions can be developed remotely – I was asked by the CSTA team whether I could deliver a "Birds of a feather" (similar to a show and share format) session with Bambi Brewer from Bird Brain Technologies https://www.birdbraintechnologies.com/  Despite not meeting in person until the conference, Skype and Google's suite of applications enabled us to easily share documents and collaborate effectively to produce a coherent, hands on session. Although these tools aren't new, it was great to see how they enabled us to work together, despite never meeting in person or being part of the same organisation.
Finally, if, like myself, you were unaware of the Counting Crows song about the city, here's a live version: